General Dentist at 2 of our Toothworks locations Toronto.
Book an Appointment: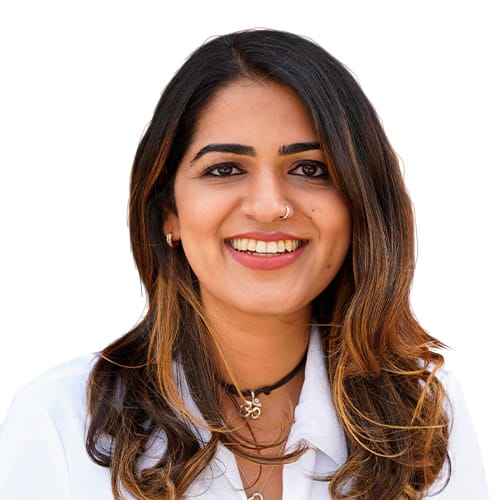 Meet Dr. Piplani
Dr. Bhoomika Piplani graduated from Rajiv Gandhi University in India, in 2012 and obtained her Masters of Public Health from University of Toronto prior to becoming a Canadian licensed dentist.
In addition to tending to the needs of her dental patients, Dr. Piplani is also concurrently employed as a Clinical Instructor at the Dental Faculty of the University of Toronto and an Executive Committee Member of the Ontario Dental Association.
Dr. Piplani is a firm believer in treating her patients as she would want to be treated, and she is passionate about keeping up-to-date with all the newest technology in the dental field.
When she walks into the clinic, her focus is on making sure patients are comfortable and feel confident about the treatment they are about to receive.
Mindfulness at work and in her personal life is crucial to Dr. Piplani. She practices yoga regularly and believes that meditation is a great stress reliever.