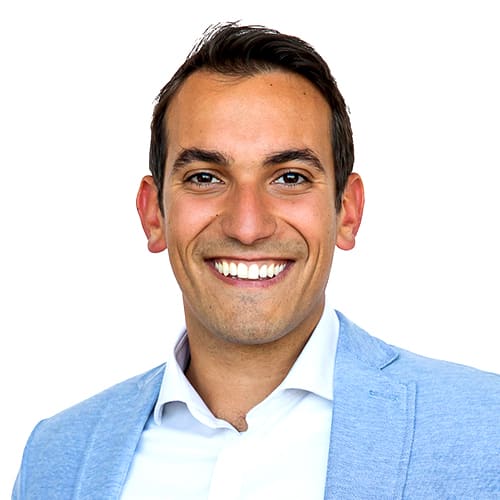 Meet Dr. Ohayon
Dr. Adam Ohayon is a Periodontist at Toothworks Pine Ridge Dental in Scarborough. He offers services in English, French and Hebrew.
He graduated from General Dentistry at the University of Toronto in 2013. In 2014, he completed his General Practice Residency at Newark Beth Israel Medical Centre, and then went on to graduate with a Periodontics and Master of Science from the University of Toronto in 2017. He is also a Fellow of The Royal College of Dentists of Canada, Master of Science. 
Dr. Ohayon understands that oral surgery can be a scary thing for his patients, and strives to be able to put patients at ease and help them achieve their overall oral health goals.
Dr. Ohayon also has a special interest in treating patients with Temporomandibular Joint Disorder and providing cosmetic dental services. 
Outside of his professional activities, he is an author and a family man.