What are Dental Appliances?
Dental appliances offered through Toothworks Dental Clinics – such as mouth guards and sleep apnea devices – are used to try and improve and protect the health of your oral cavity.
Book an Appointment
Dental Appliances
---
New patients welcome! Contact us today to schedule your first appointment.
Why might I need a dental appliance?
Maintaining good oral health should be more than just brushing and flossing. For those of us who play sports, who clench or grind our teeth or who snore, dental appliances can help preserve and protect our oral structures, and the health of our whole bodies.
How? By keeping our teeth and jaws safe from impact, preventing wear and tear on the teeth and jaw joint, and by helping us get a better night's sleep.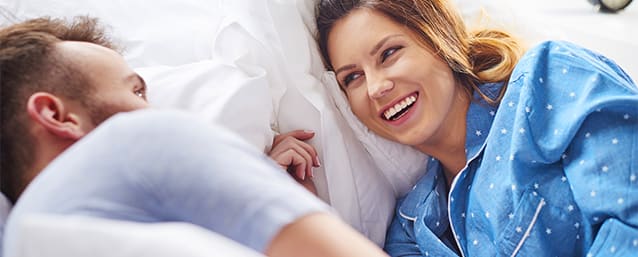 A night guard helps protect your teeth from the effects of teeth grinding and TMJ Dysfunction. Ask your Toothworks dentist if a night guard is right for you.

Read more »

Snoring devices, offered by our Toothworks dentists, help treat the symptoms of snoring and sleep apnea by opening your airway to improve airflow while you sleep.

Read more »

At Toothworks Dental Clinics, we offer sports mouth guards to athletes of all ages to help minimize the risk of injury and protect your mouth and teeth. 

Read more »