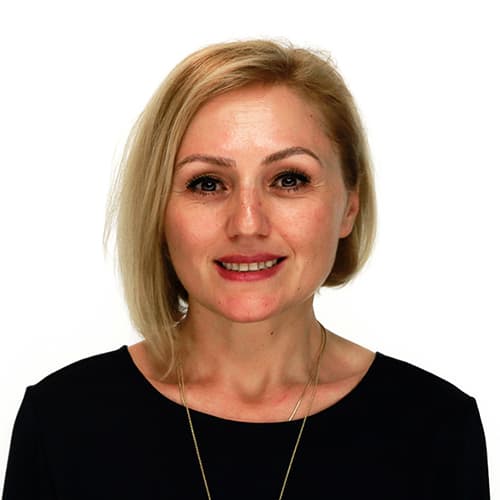 Meet Dr. Coku
Dr. Adela Coku is a General Dentist at Toothworks College Park Dental in Toronto. She offers services to her patients in English, Bulgarian, Albanian and Italian.
She graduated from the Faculty of Dentistry at Medical University - Plovdiv in Bulgaria in 2001.
Dr. Coku likes working as a dentist because she enjoys making patients feel taken care of and loves to see the results of her work. She is happy to be a part of the great team at Toothworks Dental Clinics.
Outside of her professional activities, she enjoys spending quality time with family and friends, as well as traveling and exploring.