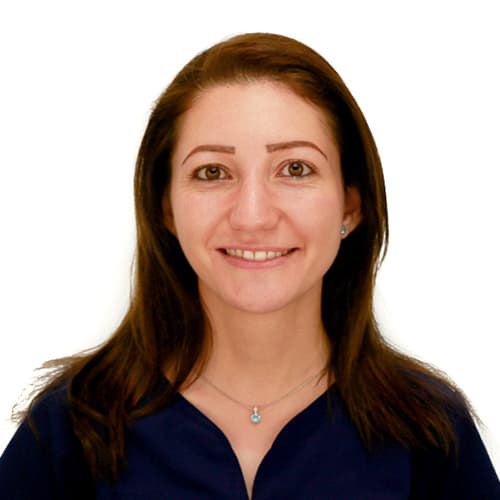 Meet Dr. Kurukchi
Dr. Nadin Kurukchi is a General Dentist at Toothworks at Square One in Mississauga. She offers dental services in English and Arabic. 
Dr. Kurukchi graduated as a Doctor of Dental Surgery from the University of Jordan in Amman, Jordan in 2009.
For Dr. Kurukchi, dentistry is a combination of art and science, which make it the perfect field for in which she can be creative. Being a part of the Toothworks family gives her the opportunity to use her skills to help people and create beautiful, healthy smiles on their faces.
Dr. Kurukchi has a special interest in restorative dental treatment, dental care for children, root canals and dental crowns.
Outside of her professional life, Dr. Kurukchi loves to spend time with her family and friends sharing special moments that she will cherish in her memory for life.