What are Dental Fillings?
Tooth-coloured fillings can be used both to restore decayed areas and to make cosmetic improvements to your smile by changing the colour and/or shape of the teeth. There are both direct and indirect fillings, and your dentist can help you decide the right option for you.
Book An Appointment
This Service is Available at All Toothworks Locations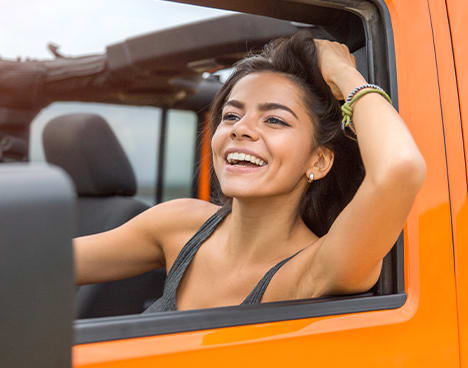 Direct Fillings
If your dentist finds a cavity or damage like a crack or fracture, they may recommend using a composite filling to repair it. 
Composite fillings should withstand pressure from the stress of chewing and can be used on front and back teeth. Because they are white, they should also blend in with your natural teeth.
The Filling Procedure
To begin, your dentist will remove the decayed or damaged tooth material, clean the affected area, and then fill the cleaned-out cavity with a filling material.
When only one tooth is affected by decay, the filling treatment might be completed in as little as one hour. 
Indirect Fillings
Dental inlays and onlays are fillings that are made outside of the mouth and then placed to restore a tooth when a direct filling would be insufficient.
Typically, dental inlays and onlays are more durable, and last longer, than a regular dental filling. 
Inlays

Larger than a regular filling, an inlay fills the space between the cusps, or rounded edges, at the centre of the tooth's surface. They can be made from either composite or porcelain and should be strong enough to be placed in the back teeth as well as the front. 

Onlays

Onlays cover one or more cusps. In some cases, onlays cover the entire biting surface of a tooth. In cases where a dental crown would be excessive, onlays can be used instead. With proper care, dental onlays can last for up to 30 years.