What are Dentures?
Dentures are artificial tooth replacements that should allow patients with missing teeth to maintain their facial profile, eat properly and speak well. They can be used to replace one missing tooth, several missing teeth (partial dentures) or all of the teeth (full dentures). 
Book an Appointment
This Service is Available at these Toothworks locations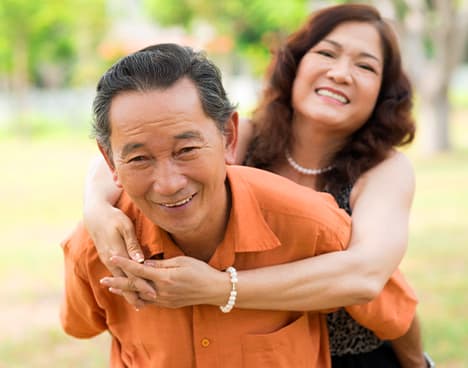 Type of Dentures
Replacing missing teeth is essential to your oral health. If you are missing all or some of your natural teeth, dentures can be an affordable option for replacing them. 
Whether you need dentures to replace one missing tooth, a row of teeth or a whole jaw, your dentist can help you decide on the right option for you.
Full Dentures

Your dentist may use full dentures, commonly referred to as false teeth or complete dentures, if you are missing a whole jaw of teeth.

You can have them fitted for your upper or lower gums, and they are held in place by suction and/or with the help of an oral adhesive.

Full dentures can be removed for cleaning and sleeping.

Partial Dentures

Your dentist may use partial dentures if you are missing more than a few teeth, or if your surrounding teeth are not strong enough to support a dental bridge.

Partial dentures are made up of one or more artificial teeth held in place by clasps that fit onto your natural teeth or a tooth replacement like a dental crown.

They can be removed for cleaning and sleeping.

Implant-Supported Dentures

If there is not enough gum tissue to support full dentures, dental implants may be used to help stabilize the dentures for a secure fit.
Meet Our Registered Denturists
Zlatko Terzievski BSc, DD
Zlatko is a registered denturist at Toothworks at Square One in Mississauga.
Zlatko graduated with a Bachelor of Science from the University of Toronto in 1985. He went on to graduate from the Denturism Program at George Brown College in Toronto in 1990. 
Zlatko finds personal satisfaction in bringing confidence to patients after they receive their new dentures. 
Outside of professional activities, he enjoys spending time with his wife and their five children.