Why are dental exams and cleanings important?
Regular dental exams with cleanings and following a good daily oral health care routine are both important parts of preventive dental hygiene. These practices can help you prevent dental issues and keep your smile healthy.
Book An Appointment
This Service is Available at All Toothworks Locations
Oral Examinations in Ontario
Regular examinations at your dental office give your dentist the opportunity to identify any dental health issues and make a plan to treat them.  
During the exam, your dentist will take a look at your teeth, gums and bite. Exams may also include digital x-rays, digital impressions, oral cancer screenings, and other procedures as needed.
Oral Cancer Screening in Ontario
Oral cancer can affect any part of the mouth or surrounding tissues, including lips, tongue, cheeks, the floor of the mouth, palate, sinuses and throat.
Using a handhdeld oral screening device, our dentists can identify abnormalities like cancerous and pre-cancerous lesions which are difficult to detect with the naked eye.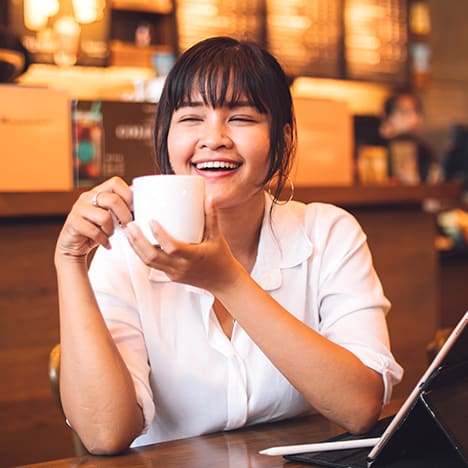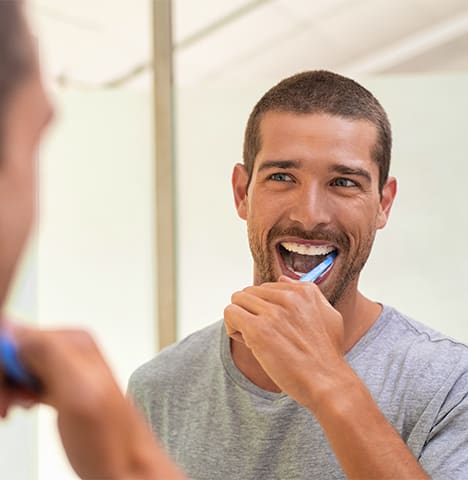 Hygiene Cleanings in Ontario
Before or after your exam, your dental hygienist will perform a deep cleaning of your teeth.
They will begin by using a scaler to remove any tartar and plaque build-up in your mouth. Then they will use an electric polisher and coarse toothpaste to remove any remaining stains or plaque, followed by thorough flossing of your teeth and gums.
Your hygienist will also give you tips on how to take care of your teeth at home.
Professional Fluoride Treatment in Ontario
Your cleaning may also include a fluoride treatment. Fluoride, a natural mineral, helps to rebuild the minerals in the enamel of your teeth to prevent or reverse tooth decay. 
At Toothworks Dental Clinics, we provide fluoride treatment for adults and children who have a high risk of tooth decay to help strengthen tooth enamel and prevent decay.