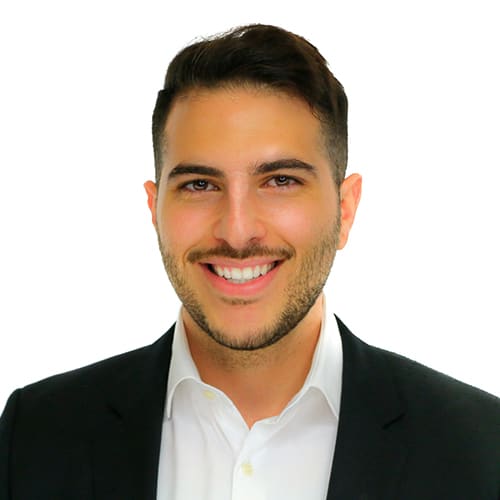 Meet Dr. Ponte
Dr. Armando Ponte is a general dentist born and raised in Toronto. He completed his Doctor of Dental Surgery degree at the University of Western Ontario, where he served as President of the International Alpha Omega Dental Society while maintaining Dean's Honour List.

Dr. Ponte strongly believes in patient outreach and continuing education. Throughout his undergraduate and post-graduate years, Dr. Ponte pursued numerous developmental opportunities, including volunteering on a mission trip to Jamaica where he provided dental care to an underserved community.

Dr. Ponte has completed extensive continuing education in Invisalign, braces, and early orthodontic treatment appliances for children. Dr. Ponte has also completed additional continuing education in the management and treatment of sleep-disordered breathing including, snoring and sleep apnea. In 2020, Dr. Ponte brought in the Healthy Start program into practice. Healthy Start is an orthodontic system that encourages proper oral habits (tongue, swallowing, and breathing) while straightening teeth as early as 6 years old. Dr. Ponte is also certified in Bioclear, a minimally invasive cosmetic treatment option for worn-down teeth and unsightly gaps between teeth.

Dr. Ponte prides himself in providing every patient with preventative care, the comfort of service, and the educational tools to maintain their oral health. Dr. Ponte is a member of the International Association for Orthodontics, American Academy of Clear Aligners, Canadian Academy of Clinical Sleep Disorders Disciplines, and the Ontario Dental Association.

Outside of the office, Dr. Ponte enjoys cooking, fitness, traveling, and spending time with family and friends.