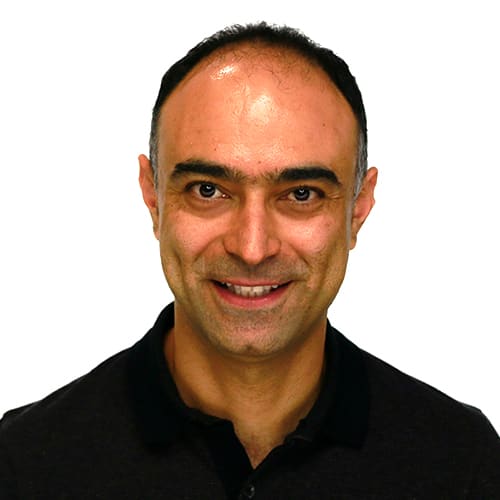 Meet Dr. Hatamian
Dr. Mohammad Hatamian is a General Dentist at Toothworks Hatamian Dentistry and Richmond-Adelaide Dental in Toronto. He offers services in both English and Persian.
He graduated from the University of Toronto, Doctor of Dental Surgery (DDS) in 2006.
Dr. Hatamian enjoys all aspects of providing dental care to his patients from preventive dentistry such as a custom-fit night guard to more complex disciplines such as placing dental implants to replace missing teeth.
He is very passionate about his work and identifies as a progressive dentist who stays up-to-date by participating in dental seminars and conventions, and uses modern technologies and advances in his practices. He is committed to educating his patients to maintain a balanced lifestyle and encouraging them to attend to their dental care on a regular basis. 
Dr. Hatamian has advanced training in implant dentistry, periodontics and dental surgery. He is certified to provide a variety of sedation options to nervous patients and to make them more relax and comfortable during any dental procedure. He also offers expertise in Invisalign and cosmetic dental care to help restore his patient's smiles. 
Outside of his professional activities, he enjoys spending time with his family, practicing yoga, swimming, listening to classical music or attending classical music concerts.